SPECIALIZING IN:
-Quick Ceremonies
-Custom Ceremonies & Vows
-Same Gender Ceremonies
-Inter-cultural Ceremonies

Fees:
The fees for officiating at a wedding is set by Massachusetts law and range between $100 and $150.
Please contact me directly for further information on fees, ceremonies, and programs including Military Discounts.
Additionally, if a rehearsal is required, my fee for attending and assisting with the rehearsal is $150.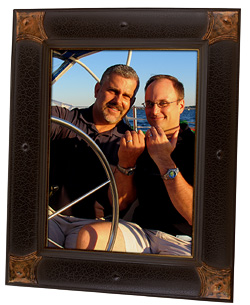 "Please contact me anytime. I am always available for quick, short notice ceremonies as well as larger, detailed custom ceremonies. I will work hard to make your special day… perfect"

Justice Angelo